About me
Hsuan-lin has a dream in integrating computational biology with medicine. After receiving M.D. in Taipei Medical University, she decided to pursue Ph.D. in Bioinformatics and Systems Biology in UCSD. Now she is a student in the Yeo Lab, aiming to decode post-transcriptional regulation using computational methods.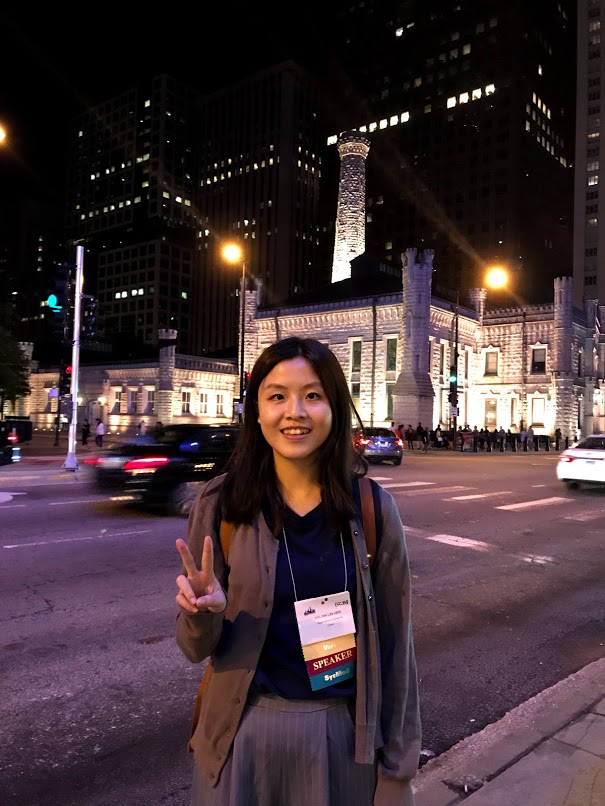 Education
M.D, Taipei Medical University (2013-2019)
(Current) Ph.D. Student in UCSD Bioinformatics and Systems Biology
Practical Computational Skills
Python, R, and Matlab
PostgreSQL
Machine Learning and Statistical Modelling.
Research Experience
2020 Gene Yeo Lab: A New eCLIP pipeline

Upgrade peak caller CLIPper to python 3
Implement Metagene density for RNA-binding protein(RBP) function hypothesis
Improving RBP binding site identification
Collaborate with experimental biologist to investigate RBP role on metabolism and COVID.

2019 Winter Rotation: Trey Ideker Lab: Visible Neural Network(VNN) to Embed single cell RNA-seq in an interpretable latent space

Formulate an information-theory-based criteria to prune Gene Ontology.
Implemented Gene-Ontology based Neural Network and autoencoder.
Sucessfully Embed neuronal subtypes in Gene ontology axes.

2019 Fall Rotation: Nathan Lewis Lab: Single Cell Secretome in Haematopoietic Stem Cells

Analyze and combine several stromal and haematopoietic scRNA-seq
Identify candidate cell-cell interaction that drive cell fate decision
Collaborate with colleague to construct cell-cell functional enrichment pipeline and visualization.

2019 Summer Rotation: Hannah Carter Lab: Estimating KIR copy number from Whole Exome Sequencing data

Resolved batch effect in Killer-Immunoglobuilin-like receptor(KIR) copy number variation with integrated NMF(iNMF).
Corrected copy number matched populational allel frequency.

2016: Hung-Wen Chiu's Lab: Using Time-Frequency Features To Recognize Abnormal Heart Sounds
2013-2015: Jui-Yu Wu's Lab: Diagnostic PCR Primer Targeting Resistance Genes; Mechanisms of Beta-Lactamase Evolution.
Publications
(In Prep)PangenomeNet: A pan-genome-based func-tional network approach for mining potential antibiotic-resistance hypothetical genes for Escherichia coli strains
A pan-genome-based machine learning approach for predicting antimicrobial resistance activities of the Escherichia coli strains. HL Her, YW Wu. Bioinformatics 34 (13), i89-i95(2018)
Using time-frequency features to recognize abnormal heart sounds. H Her, HW Chiu. Computing in Cardiology Conference (CinC), 2016, 1145-1147 (2016)
Leadership Experience
Other Experience
2017 TMU Programming competition 1st Place: RentBot; Backend design.
2018 Future finance and healthcare hackathon: Buver, a weight loss solution.
Honors and Grants
2017 and 2018 Ministry of Science and Technology, Student grant
2018 Foundation of the Advancment of Outstanding Scholarship Travel Grant
2013 Academic Excellence Award
Other
Graphic Design and Visual Art Portfolio
Cooking: "生資阿宅廚房日記"(translation: Kitchen of a geeky computational biologist)